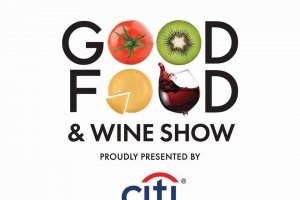 Back for 2019 - Brisbane Good Food and Wine Show
Spread over three mouthwatering days, the Brisbane Good Food and Wine Show is the ultimate event for food connoisseurs and wine lovers which, each spring, showcases the best gourmet food and wine from all over Queensland.

Held at Brisbane Convention & Exhibition Centre in South Bank and offering plenty to taste, do and experience, the annual Good Food and Wine Show offers more than just the opportunity to taste the region's best food and wine, but the exciting chance to learn new cooking skills, discover leading exhibitors and meet like-minded chefs, foodies and wine enthusiasts over one jam-packed extended weekend!

This year, Brisbane Good Food & Wine Show 2019 is returning bigger and tastier than ever before, inviting all-aged food lovers to sip and sample Queensland's best. Head to Brisbane with friends and family and make sure not to miss it in October near our Brisbane Convention Centre accommodation.
What's Coming This Year
As with each yearly Good Food & Wine Show, expect a whole host of exciting events to take place across the weekend, from exclusive food and wine tastings to live talks from special guest chefs and experts.

To list a few event highlights, there will be sumptuous regional cheeses to get your hands on at Tucker's Natural Cheese Alley, an unmissable artisan food market at Good Food Village and a live cook-off on stage in the Princess Cruises Theatre.

You can even take your experience to the next level in the Margaret River Wine VIP Lounge, offering complimentary wines and lunch treats with a direct view over the main stage!
Join in a Masterclass
If you're an aspiring chef or a passionate cook at home, the 2019 Brisbane Good Food and Wine Show won't be without a few exciting opportunities to learn from the best, with Australia's top chefs and wine experts ready to arrive and showcase their knowledge.

This year, learn to sip and sample like the pros with wine masterclasses including Riedel Drinks Lab and Riedel Sensory Workshop. There will be more fine wines and snacks to taste with wine Selectors Cellar Door, along with sensory cheese appreciation with Smelly Cheese Project.

Expect more than a few big-name chefs and culinary experts at this year's Good Food & Wine Show, coming from all around the globe! Confirmed to attend, talk and demonstrate live on stage are the highly renowned Will Cowper, Matt Moran, Miguel Maestre, Matt Sinclair, Alastair McLeod, Matt Golinski and Nick Ryan, to name a few.
Exhibitors for 2019
Sip, nibble and purchase a wide range of food and wine with an all-new onsite exhibitor list for Good Food & Wine Show 2019!

Browse at your leisure and discover your next favourite brand with a few local, national and international exhibitors to involve 7K Distillery, Australian Prunes, Blue Rock Wines, Christen's Gingerbread, Glenfiddich, Gourmet Salts & Peppers, Moondarra Cheese, Mutti Pomodoro, Roza's Gourmet, Springbok Foods, Wiltshire Chilli Farm and many, many more.
Stay Near Brisbane Convention Centre with South Central
Brisbane Good Food and Wine Show 2019 will take over Brisbane Convention Centre from Friday, October 25 to Sunday, October 27, and you can make certain you won't miss a tasting with our South Brisbane accommodation apartments in South Bank!

Situated just a three-minute walk from Brisbane Convention Centre, South Central offers your ideal stay in Brisbane in the heart of world-famous South Bank - Brisbane's leading destination for live entertainment and events, shopping and tourist sightseeing.

With our family-friendly Southbank apartments, enjoy South Bank Brisbane to its full from a prime central location, where Brisbane Convention Centre, South Bank Parklands, the Queensland Cultural Centre, Little Stanley Street and more are yours within close walking distance. Jump on The Wheel of Brisbane to take in the cityscape, then cross over Victoria Bridge for an unforgettable shopping experience at Queen Street Mall.

For your city break in South Bank, just choose from our fully self-contained one and two bedroom apartments, spacious and modern with large open-plan living and dining areas, full kitchen facilities and a private balcony to call your own. Ideal for business travellers, couples and families, our serviced Southbank accommodation puts the excitement of Brisbane in the palm of your hand for a comfortable price.
Enjoy More Good Food in South Bank Brisbane
After spending a weekend at the 2019 Good Food and Wine Show, further treat your tastebuds with a whole host of must-visit restaurants to enjoy just minutes from our Southbank apartments Brisbane accommodation. South Bank's vibrant dining scene is second-to-none in Brisbane, with more than a few exciting ways to dine in style or on the streets!

Grey Street, Sidon Street and Little Stanley Street are famous for their restaurants, cafés and food markets - all easily reachable from South Bank Parklands and the Queensland Cultural Centre. Explore these sought-after streets during your stay and, if you're left wanting more, just head over the Brisbane River to find even more exciting dining experiences scattered around famous Queen Street Mall - Brisbane's number-one shopping hotspot.

Just a few local favourites to look out for include Brooklyn Depot, French Martini, Ole Restaurant and Jimmy's on the Mall.
Book Today - Central Southbank Apartments
Be in Brisbane this October for the 2019 Good Food & Wine Show and make sure you have the full weekend to sip, taste and explore the exhibitors with our South Brisbane apartments in South Bank - just a quick three-minute walk from the Brisbane Convention and Exhibition Centre.

We offer affordable modern city apartments for couples, families and travellers on business, each fully serviced and self-contained with everything you need to feel at home in Brisbane's most sought-after destination.

In addition to our fantastic location, you'll also get to enjoy a superb range of onsite facilities here at South Central - these include an inviting rooftop lap pool in the sun, gym and spa access, free WiFi and a relaxing sundeck that overlooks the city.

Find more information and book with us today for our best rates this spring - just visit South Central Accommodation South Brisbane.