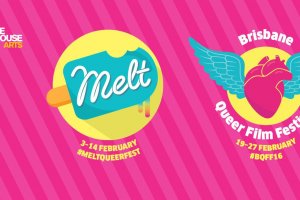 As Australia's New World City, Brisbane is undeniably a hub for different local attractions and events all year round. Whether you're traveling alone or spending your February with your special someone, we have the perfect list that are good for your heart. We've listed down some shows you'll love:

Boundary Street Carnaval Parade (Boundary Street, 6 Feb. 2016). Boundary St. Carnaval Parade and Rio Carnaval join forces to bring you a one-of-a-kind event that that brings together dancers, percussion and capoeira artists. If you want to get into dancing, free dance classes will be offered onsite.

MELT: A Festival of Queer Arts and Culture (Brisbane Powerhouse, 3 Feb. 2016 6:00PM - 14 Feb. 2016 12:00PM) Join the city's LGBTI community in celebrating the Pride Month.

Ziggy Stardust (Brisbane Powerhouse, 6 Feb. 2016 | 7:30 PM & 7 Feb. 2016 | 9:00 AM) The world mourned when it lost one of the greatest music artists of his time. The show, which will honor the work of David Bowie., intends to donate 10% of the ticket sales to the Australian Cancer Research Foundation.

BrisAsia Festival – Weaving Our Heritage (Eagle Lane, 7-21 Feb. 2016) The BrisAsia Festival is a free visual street art installation that seeks too transform Eagle Lane in Brisbane's CBD into a beautiful outdoor tapestry, all thanks to a collaborative work between Vanghoua Anthony Vue and Elysha Rei (Gould).

Appalling Behaviour (Brisbane Powerhouse, 10 Feb. 2016 - 13 Feb. 2016 | 7:15 PM - 8:20 PM) Catch an exciting adaptation of Stephen House's poetic monologue based on the playwright's experience living on the streets of Paris. Appalling Behavior will tackle sexuality, addiction, and sanity.

Cat Power (Brisbane Powerhouse, 12 Feb. 2016 | 7:30 - 9:30 PM) American singer-songwriter Cat Power belts out to some new tunes and old favourites.

Brisbane Comedy Festival (Brisbane Powerhouse, 27 Feb. - 23 Mar. 2016) Catch live stand-up comedy from dozens of comedians from all over the world.

World Theatre Festival 2016 (Brisbane Powerhouse, 18-27 Feb. 2016) The World Theatre Festival will be featuring artists in productions mounted by several notable groups from all over the world. Some of them are Abhinaya Theatre Company (India), Pan Pan Theatre (Ireland), Instant Café Theatre (Malaysia), Aurorua Nova (Iran), Gob Squad (UK/Germany), Belarus Free Theatre (Belarus), HotForTheatre (Ireland), Reckless Sleepers (Belgium/UK), PIPA (New Zealand), and MKA (Australia).

17th Brisbane Queer Festival (Brisbane Powerhouse, 17-27 Feb. 2016) The 2016 Brisbane Queer Film Festival will bring together film buffs for an exclusice preview a variety of thought-provoking comedies, dramas, documentaries, horrors and thrillers.

To get you ready for your February adventure, choose your second home at South Central with our South Bank Accommodation. Nestled along Cnr Merivale and Peel Street, South Brisbane, we offer excellent accommodations complimented with superb guest amenities to ensure you of an enjoyable stay. Our accessible location also helps you easily get around Brisbane with an accessible public transport - perfect for your soul-searching excursions to Brisbane Powerhouse this year.

Book our Apartments near Brisbane Convention Centre today. Visit http://southcentral.etourism.net.au/.
Image Source : BRISBANE POWERHOUSE