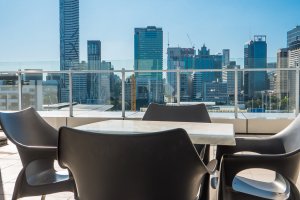 Going on a holiday with lots of company is fun and exciting. There are more laughter, stories to hear, more fun, more jokes, more ideas for the next destinations and gimmicks, and definitely louder without any dull moments. And if you're on a budget, going on a getaway with more people also gives you more value for your money, what with all the promos offered for groups.

But sometimes, no matter how fun belonging to a big group is, you may feel like spending solitary time your special someone in a faraway land, just the two of you. Especially if you've both been busy with your respective personal lives, careers, family life, and whatnots, the only way you may be able to bring back the intimacy is to go some place that's away from everything that's been keeping you busy with all things, except for each other.

If it's Brisbane that you've chosen as your holiday destination, South Central is the best suited accommodation provider for you and your significant other. Our accommodation near QPAC has a One Bedroom Apartment that's perfect for people who are on a romantic holiday just like you.

This certain room option will make you feel at home. It has a kitchen with all the needed cooking wares so you're free to cook whatever you want as long as you have the ingredients. Its open plan living and dining areas are comfortable just like how it is in you're home, then the private balcony will enable you to appreciate the sun rise more because it is merely a few walks away from your bed. Should you be needing to connect to the Internet for leisure and information seeking, amongst others, we also have a Wifi connection offered for free as long as you're staying with us.

Outside our units, our serviced apartments South Brisbane offers more reason for you to enjoy your romantic stay with us. We have a swimming pool where you can do your morning exercises or simply dipping in the water, sundeck so you can comfortably sunbathe under the sun and receive all its vitamins, barbecue facilities so you can cook your favourite meat and share it with each other while catching up on what has been happening with your respective lives, access to The Capitol's gym and spa, if both of you are health buffs, and car parking if you'll be bringing your car.

Book your stay at South Central now at http://southcentral.etourism.net.au/.