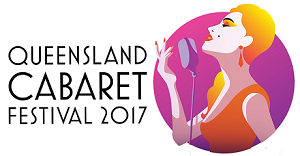 At the Brisbane Powerhouse and QPAC from the 1st of June to the 15th come along and delve into the wonderful world of cabaret. There'll be a wide range of unmissable performances from local talents and international names delivering stories of love, loss, history, and glamour. You'll find it engrossing as well as thrilling and hilarious! This mix of music, dance, comedy, and world-class performing is certainly not to be missed here in Brisbane.
Taking over three of Brisbane's most important entertainment venues - mainly the Brisbane Powerhouse and Queensland Performing Arts Centre - the city will come alive with the magic of cabaret for these two exciting weeks. The Queensland Cabaret Festival has been a success for its last three years, so there's no reason this 2017 should be any different!
For two weeks starting on the 1st of June don't miss the chance to experience the wonderful world of cabaret here in the city! South Central accommodation near QPAC offers couples the perfect place to start a romantic holiday, and families the chance to have a relaxing Brisbane break. Relax in a convenient central location in the city that's a stone's throw away from all the popular Brisbane venues including the Brisbane Powerhouse and the Queensland Performing Arts Centre, where the Queensland Cabaret Festival will be taking over.
At our South Bank accommodation luxuriate in our stylish and spacious one or two bedroom apartments with complete kitchen facilities, open plan living and dining space, and large private balconies with views over the cityscape. Perfect for both couples and families there's no reason to not book with South Central! During your stay use our rooftop swimming pool that has stunning city views from the sundeck, gym and spa access, barbecue facilities, and more.
Enjoy the Queensland Cabaret Festival this 2017 at South Central by just visiting http://southcentral.etourism.net.au/
Image Source: Queensland Cabaret Festival