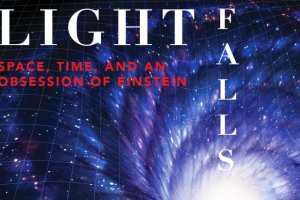 Queenslanders are geeking about the upcoming World Science Festival as it lands in Brisbane from March 9 to 13, 2016. Presented by the Queensland Museum, the weeklong celebration will feature some of the world's leading thinkers who are slated to gather in Brisbane, Australia to invite you to rethink science.

The World Science Festival Brisbane will feature an opening night performance of "Light Falls: Space, Time and an Obsession of Einstein" featuring physicist and World Science Festival co-founder Brian Greene. Joining him is an ensemble who will perform a theatrical work that employs innovative projection techniques and state-of-the-art animation, which creatively revisits Albert Einstein's journey to discovering the General Theory of Relativity .

One of the many fora that might be of interest to you is the 'Dawn of the Human Age', where climatologists, biologists, oceanographers, and policy experts talk about humans as masters of their own inventions and how such progress will affect the future of our planet. This will be held at the Brisbane Convention and Exhibition Centre.

You also get access to other programs that delve on nature conservation, while other awesome exhibitions will focus on robotics and indoor and outdoor film previews. Meanwhile, the Queensland Museum will host a cool flatback turtle hatching demonstration.

Perhaps, you can also pay the Griffith University Conservatorium Theatre a visit and be part of the session 'Playing for Time: Music and Memory', which thoroughly discusses how music and other sounds help improve our brain functions.

You can catch these and so much more in Brisbane. Get your tickets now by visiting http://www.worldsciencefestival.com.au/. Several events and activities will be taking place at different venues, so be sure to plan your itinerary ahead.

To get you relaxed for a long week ahead, choose a home away from home with South Central. Nestled along Cnr Merivale and Peel Street, South Brisbane, we offer excellent accommodations complimented with superb guest amenities to ensure you of an enjoyable stay. Our location also helps you easily get around Brisbane. You can be assured of accessible public transport perfect for your scientific adventures all throughout the festival.

Book our Apartments near Brisbane Convention Centre today and start planning your scientific exploration to Brisbane by looking for the perfect place to stay today. Visit http://southcentral.etourism.net.au/. It's fast and easy!
Image Source : Light Falls