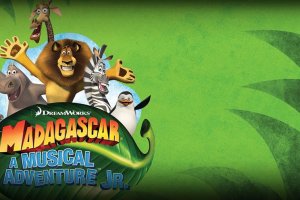 Treat the Kids to Madagascar and More Over the School Holiday
Round up the kids and head to Brisbane this July for three unmissable family-friendly events that will take place just moments away from our Southbank accommodation!

Madagascar - A Musical Adventure JR., School of Rock The Musical and Reno Home Show will arrive in Brisbane in time for the school holiday - all of which are guaranteed to provide something for all the family to enjoy. With our sought-after location at South Central, you can be sure to relax close to all the excitement to come, where we offer comfortable Two Bedroom Family Apartments with everything you need to feel at home in Queensland's most exciting city.

Book our Two Bedroom Family Apartment over the school holiday and enjoy a spacious open-plan living area, full kitchen facilities, free WiFi access and an inviting private balcony with spectacular views over the city. This modern and fully self-contained apartment will accommodate you and the kids with one Queen-size bed and two comfortable singles - the perfect stay as you soak up everything Brisbane has to offer.

Get the whole family excited by booking with us today, and while you're here, have a read on what you can enjoy during your school holiday break at South Central Brisbane.
Madagascar - A Musical Adventure JR.
Straight from the world of DreamWorks' 2005 animated blockbuster Madagascar, Madagascar - A Musical Adventure JR. is all your favourite Madagascar characters on stage in a thrilling, family-friendly production bursting with catchy musical numbers and vivid costumes.

Join Alex the Lion, Marty the Zebra, Melman the Giraffe and the rest once more in this explosive adventure that will whisk you back to the colourful island of Madagascar. Be in awe all over again as these unforgettable characters escape Central Park Zoo on an eventful journey to Madagascar - a captivating story retold with live musical numbers that will have you wide-eyed and full of wonder from the moment the curtains open.

Complete with striking set design and a talented cast performing recognisable songs such as "I Like to Move It" and "Best Friends", Madagascar - A Musical Adventure JR. by acclaimed Broadway writer and director Kevin Del Aguila is an enthralling musical production for all the family that isn't to be missed this 2019.

Give the kids a treat to remember with Madagascar - A Musical Adventure JR. at Brisbane Arts Theatre, hosting daily morning and afternoon performances until July 13.
School of Rock The Musical - Queensland Performing Arts Centre
Catch the Broadway musical production of 2003 film School of Rock in Brisbane with an unmissable run at the Queensland Performing Arts Centre - a must-see for all generations!

Based on the smash blockbuster starring Jack Black and featuring the music of multi-award-winning composer Andrew Lloyd Webster, School of Rock - The Musical is a comedy-charged rock musical for everyone who's ever dreamed of becoming a rockstar. Featuring energetic music teacher Dewey Finn and a cast of talented youths as his students, School of Rock - The Musical the memorable 2003 film to life with all-new guitar riffs, basslines and floor-thumping drumbeats.

Learn what it means to truly rock and roll in School of Rock - The Musical, coming to the Queensland Performing Arts Centre in South Bank with an exclusive four-week run (performances Wednesday to Sunday) from July 12.
Reno Home Show at Brisbane Showgrounds
Find the region's top exhibitors in home decoration and renovation at Brisbane's Reno Home Show - a family-friendly expo that will take place at the famous Brisbane Showgrounds.

Expect over 100 top-class exhibitors at Reno Home Show, all of which will be offering leading products and services in furniture and appliances, interior design and garden restoration, kitchens and flooring, and lots more including construction, painting and architecture. Whether you're looking to buy onsite or collect inspiring ideas for your home, Reno Home Show will have everything under one roof with workshops and talks in addition to lots to see and browse.

Get acquainted with top regional trades and talk one-on-one with professionals that will help you find exactly what your family needs for your home or garden. Confirmed exhibitors for Reno Home Show already include InDesign Interior Renovations, Toscano Constructions, Eco-Lux, Winning Appliances, Wood Marble & White, Doors Direct and many more.

Reno Home Show will be in Brisbane for two days at the Brisbane Showgrounds Exhibition Building on July 19 and July 20.
Visit These Brisbane Attractions During Your Stay at South Central
Catch one of the above events and stir up even more excitement by crossing off all the must-visit family-friendly attractions that Brisbane has in store. South Bank is surrounded in the best things to see and do in Brisbane, putting a world of adventure at your fingertips as you relax in one of our luxury Southbank Apartments.

Give your kids a thrill with a ride on The Wheel of Brisbane, located at the South Bank Parklands. This popular attraction offers an unforgettable view over the Brisbane River, and if it leaves you wanting more, don't miss out on another spectacular view atop Story Bridge.

With our location in South Bank, you'll be just a few minutes' walk from the Queensland Museum and Sciencentre, which is sure to keep the kids busy with its interactive exhibits and live experiments. For even more to explore in the city, take the whole family for a picnic and walk inside the Brisbane City Botanic Gardens - home to a number of impressive gardens, ornamental ponds and exotic flora.
Book Directly with South Central for Best Price Guaranteed
Save money on your family trip to Brisbane by booking directly with South Central, where we offer best price guaranteed on our family-friendly accommodation. Our Two Bedroom Family Apartment is an ideal choice for your family during the school holiday, which provides you with everything you need alongside exclusive guest-only access to our onsite facilities: a stunning rooftop swimming pool, sundeck and barbecue area.

Book directly today by viewing our South Brisbane apartments.