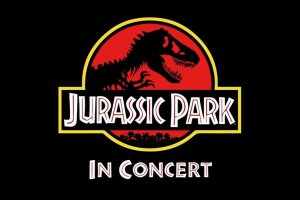 Treat yourself to an exciting city break with South Central this April where, just moments away from our South Brisbane apartments, you can enjoy a whole host of exciting events taking place at the Queensland Performing Arts Centre and the Brisbane Convention Centre.

From a brand new family-friendly stage production of Fantastic Mr Fox to the highly awaited return of Las Vegas boyband Human Nature, there's something for everyone to enjoy this April in Brisbane, and by choosing South Central, you can relax within walking distance from all the excitement that's set to come.

Book with us today and start looking forward to these unmissable April events.
Fantastic Mr Fox
The Roald Dahl classic leaps off the page and on to the stage this 2019 with a brand new adaptation by shake & stir theatre co.

Based on Roald Dahl's Fantastic Mr Fox, this exciting new production brings the story to life all over again with a sensational cast led by director Ross Balbuziente. Join the cunning Mr Fox as he outsmarts the three wicked farmers and saves his friends in an action-packed, witty, and hilarious production of the bestselling 1970 children's novel.

A highly entertaining production for kids and adults alike, Fantastic Mr Fox is a must-see premiere production this 2019 - whether you know the story, have seen the Academy Award-nominated 2009 animated film or are yet to become familiar with the crafty Mr Fox, make sure to treat the kids to this colourful adaptation coming to the Queensland Performing Arts Centre from April 11 to April 20.
Charley Pride - 50 Years of Pride
Enjoy an evening of country music classics when legendary singer Charley Pride comes to Brisbane as part of his 50 Years of Pride tour.

A significant force in country music during the '60s and '70s, Charley Pride reached made his name with songs "Kiss an Angel Good Mornin'", "Just Between You and Me", "Is Anybody Goin' to San Antone" and many more. Over his long career - which has now surpassed 50 years - Charley Pride has amassed a number of awards including four Grammys, 47 successful studio albums, and 72 charted singles, many of which reached number-one in both America and Canada.

Still going strong 50 years on, Charley Pride takes on a tour of Australia and New Zealand this April, which is guaranteed to be another hit after his sold-out tour in 2013. It's a big event for country music fans in Australia this 2019 with one unmissable tour date coming to the Queensland Performing Arts Centre on April 14.
Cinderella
Experience the shoe, the romance and the happy ending all over again in this brand new and updated retelling of ever-popular folk fairytale Cinderella.

Coming to the Queensland Performing Arts Centre for ten days, this reimagining of Cinderella by Matthew Whittet is as captivating as the original story with a cast of acclaimed performers including Amy Ingram (I Want to Know What Love Is) and Thomas Larkin (Death of a Salesman).

Sprinkled with fresh twists, comedy and enough magic to do the fairytale justice, this production is an on-stage romantic comedy that's as heartfelt as it is funny.

See it from April 26 to May 5.
Jurassic Park in Concert
Marvel at the groundbreaking 1990 film Jurassic Park like never before with the Queensland Symphony Orchestra this autumn.

Projected on to a huge HD screen and featuring the unforgettable John Williams score performed live by the renowned Queensland Symphony Orchestra, this unmissable movie experience is the Jurassic period brought to life - all set to dazzle audiences once more just as it did 29 years ago.

The breathtaking special effects are as revered today as they were in 1990, and are only made better in Jurassic Park in Concert as the Queensland Symphony Orchestra performs the score live in front of the big screen, offering an immersive moviegoing experience that is nothing short of epic.

For fans of Jurassic Park and John Williams, Jurassic Park in Concert is a must-see when it comes to the Brisbane Convention and Exhibition Centre with matinee and evening performances on April 27.
Human Nature - 30th Anniversary Australian Tour
Coming straight from Las Vegas, Australian doo-wop group Human Nature are not to be missed when they return home to celebrate their 30th anniversary.

A talented quartet known for their charming on-stage presence and heart-melting harmonies, there's no doubt as to why Human Nature have become a continuous act on the Las Vegas entertainment scene. Their repertoire of songs includes famous covers of "My Girl", "Stand By Me", "Uptown Funk", "Dancing in the Street", "Unchained Melody" and more, as well as original songs from their long list of albums that have topped ARIA charts since 1989.

Human Nature will treat their homeland fanbase to a highly awaited national tour celebrating their 30th anniversary as a group. For the chance to see them before they return to Las Vegas, make sure to be at the Brisbane Entertainment Centre on April 27.
Stay Near QPAC and BCEC with South Central Southbank Accommodation
Enjoy a prime Brisbane location in South Bank with our South Brisbane apartments at South Central!

Our choice of One and Two Bedroom Apartments offers couples and families an unforgettable stay in the city just minutes away from the best live entertainment and events that take place each month at the Queensland Performing Arts Centre as well as the Brisbane Convention and Exhibition Centre in South Bank.



All of our modern hotel rooms and apartments are air-conditioned, spacious and fully furnished, and provide exclusive access to our rooftop swimming pool, barbecue facilities and WiFi. Enjoy everything great about South Bank within walking distance, as well as the chance to explore Brisbane's favourite tourist spots such as Queen Street Mall, the City Botanic Gardens, Kangaroo Point Cliffs Park and lots more.

Book directly today by just viewing South Central Southbank apartments Brisbane.