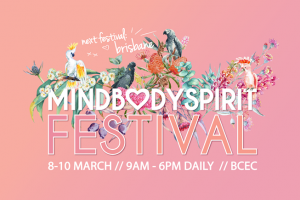 Visit the heart of Queensland's cultural scene with our South Brisbane apartments at South Central. Situated on South Bank, our location gives you Brisbane's premier events within walking distance, providing a fantastic city break that'll leave you in anticipation for your next visit.

March brings even more unmissable events to South Bank, and if you're looking for a change of scenery this autumn, look no further than our Southbank accommodation. South Central offers relaxing self-contained apartments at the heart of Brisbane's most leading tourist spot, where live entertainment, must-attend events and world-class shops and restaurants are always just minutes away.

Book with us today and start looking forward to what's coming to South Bank this March.
Daniel O'Donnell
If you're in the mood for an evening of easy-listening country music, don't miss famous Irish singer Daniel O'Donnell when he arrives in Brisbane. Performing at the Brisbane Convention and Exhibition Centre in South Bank, Daniel O'Donnell will be singing all the hits that have made him a household name in the UK, US and Australia.

Daniel O'Donnell rose to fame throughout the UK in the early '90s, with his first charted hit being 1992's "I Just Want to Dance with You". Ever since, he's had an album in the British charts every year for the last 25 years, with more hit singles including "Whatever Happened to Old Fashioned Love", "Singing the Blues", "The Magic Is There", "The Way Dreams Are", "You Raise Me Up", and "Crush On You".

Celebrated for his soft country style and flawless live performances, Daniel O'Donnell has performed on notable stages all over the world. This 2019, he returns to Australia at his best yet, where he'll be performing at the Brisbane Convention and Exhibition Centre with special guest Mary Duff on March 5.
MindBodySpirit Festival
MindBodySpirit Festival is a free health and wellbeing festival that is held annually in Brisbane, and it's returning once again for 2019. For those that take pride in their health, wellbeing and spirituality, this three-day-long event with lots to learn, try, enjoy, and take home.

Whether you're interested in treating yourself to new products, meeting likeminded wellbeing enthusiasts or learning everything there is to know for the first time, MindBodySpirit Festival is an unmissable opportunity to enhance and improve your lifestyle. Boasting more than 200 exhibitors, this event will offer plenty to see and purchase, as well as the chance to enjoy one-on-one talks with industry experts.

Pamper yourself with treatments, take part in a meditation session, listen in on an inspirational seminar, and see what you can learn by having your own psychic reading. There will also be delicious healthy food to taste, plus free live entertainment for all ages.

For the chance to better your life and get on track for 2019, make sure to attend MindBodySpirit Festival at the Brisbane Convention and Exhibition Centre from March 8 to March 10.
Hanson - String Theory
Hanson brings their brand new tour String Theory to Australia this autumn, and for fans around Queensland, it's not to be missed when it stops at the Queensland Performing Arts Centre in Brisbane.

Named after their recently released 2018 album, which reached the number 19 spot on the Australian Digital Albums Chart, String Theory will see Hanson deliver all of their biggest hits live on stage, including the ever-popular "MMMBop", "I Will Come to You" and "Where's the Love".

A global force with more than 16-million international record sales and seven bestselling studio albums, Hanson and String Theory is one guaranteed unforgettable evening at the Queensland Performing Arts Centre on March 9.
Rob Brydon - I Am Standing Up
World-famous English comedian and actor Rob Brydon is back with another hilarious stand-up tour, titled I Am Standing Up, and it's coming to Brisbane in March.

A celebrated comic with a whole host of TV shows, movie appearances and stand-up tours under his belt, Rob Brydon is one of the UK's leading names in comedy, who delivers stomach-aching laughs time and time again with his charm, quick wit, and flawless impressions. His TV credentials include Gavin & Stacey, The Trip, Would I Lie to You?, and The Rob Brydon Show - all of which have been a success both in the UK and internationally.

Few do "clever comedy" better than Rob Brydon, and for those looking to start their autumn laughing, his brand new tour I Am Standing Up is not to be missed at the Queensland Performing Arts Centre on March 12 and March 13.
Stay at the Heart of Brisbane with Our Southbank Accommodation
Stay at the heart of Brisbane in South Bank with South Central, where the Brisbane Convention and Exhibition Centre and Queensland Performing Arts Centre can be found within a short walk. Pick an event to enjoy this March and relax nearby with our Southbank apartments, which comprise of contemporary, self-contained one and two bedroom options with everything you need to feel at home in Queensland's most sought-after city.

As well as live shows and events, South Bank is a tourist hotspot with numerous places to shop, dine and visit. Discover history at the Queensland Museum and dive into more culture at the Gallery of Modern Art, then walk over to the South Bank Parklands to ride on the iconic Wheel of Brisbane. If you're in the mood to shop and dine, pay a visit to Little Stanley Street, or cross over Victoria Bridge to explore the world-famous Queen Street Mall.
Book Your City Break Today with South Central
Discover Brisbane's most exciting location with South Central, where everything wonderful South Bank has to offer rests at the tip of your fingers. Treat your significant other to a change of scenery, or round up some colleagues for a break in the city - whichever you have in mind, our modern one and two bedroom apartments promise to provide everything you need.

To pair your stay with a number of exciting events, book our South Brisbane apartments for March.